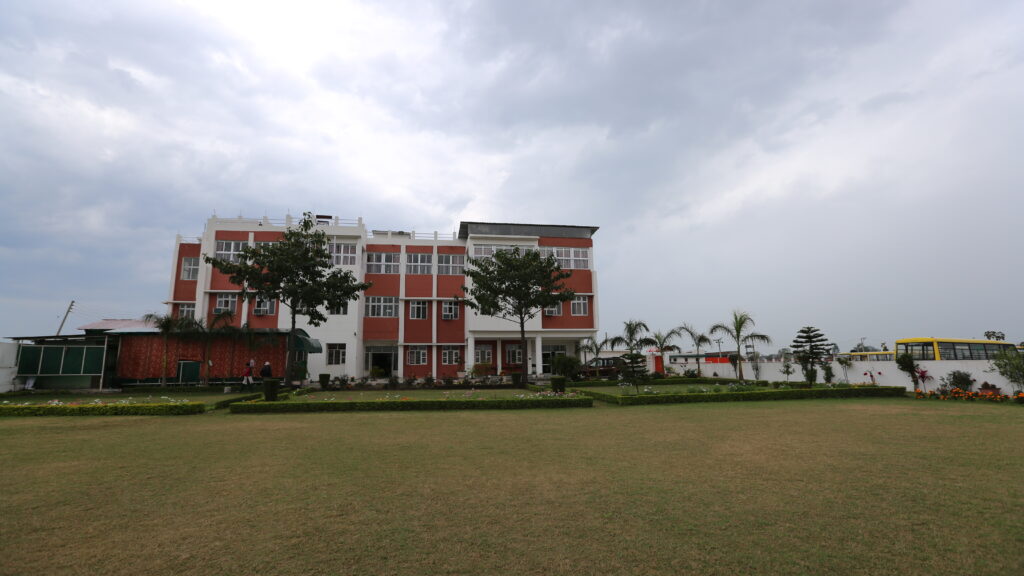 SP Smart School pointed out a problem that is above and beyond specific pandemic challenges, notably an education system designed to assess competency-based skills rather than rote learning. Young Indians' future readiness is at stake here but not anymore as SP Smart School has addressed the root problem and with decades of research in education, curated a result-oriented schooling system named SP Smart Hybrid Schooling System (also known as SP Smart Schooling System). Ujjwal Kitchloo is a fortunate student to be a part of this schooling system. He joined the school after his 9th grade as he aspires to become an engineer and his school lacked preparing him for JEE Mains. To emphasize, he scored 97% in his 10th board examination right after he joined SP Smart School.
Story Of Ujjwal
Although Ujjwal is a smart and intelligent child, he was also an errant student till his 8th standard. He was deficient in self-discipline and wanted to be more self-efficacy. Moreover, he was looking for a school that trained him for his JEE Mains preparation without going to extra classes or tuition as he desired to have enough hours for self-study so that he could do an ample amount of revisions at home.  Ujjwal cited "To evolve as a person it is important to build a character and have self-discipline apart from academics and I am glad I choose SP Smart School". After he joined the school, he was delighted to see a sea change in his personal growth development barring academics.
Challenge Faced
What bothered him a lot was less self-study and revision time as preparing for the competitive exam called for enough self-study practice hours. As a matter of fact, he also wanted to attune himself with self-discipline as no matter what academic grades come, to become a good person, a well-defined persona is what is valued most.
Solution
Ujjwal is an immensely brilliant yet unruly kid who aspires to become a computer science engineer. Albeit, he needs enough time to self-study to prepare for JEE mains. Because he heard the word of mouth about the school being the best school in academics that fosters a culture of a result-oriented system, Ujjwal joined the team of Smartians.
SP Smart School created a space for Ujjwal wherein he was trained for his academics and also compelled him to build self-discipline as SP Smart School primarily focuses on students' self-discipline that marks the basic foundation in building a character of a child. Notably, the unique hybrid schooling system gave him what his heart truly desired: sufficient self-study hours to prepare for his competitive exam. Not only did Ujjwal got trained for his competitive exam but also he was exposed to online learning that helped him to stay updated with the technology and gain experience.
SP smart hybrid schooling system is a module wherein a student not only gets time to study but also has time to get involved in other curricular activities, such as sports or arts. SP smart hybrid schooling system has revolutionized the entire education sector. In addition, it not only provides students with quality-driven education but also prepares them for their competitive exams. It delivers odd in all environments and it is career-centric, which ultimately makes SP smart hybrid schooling system into a happy schooling system.
The teaching-learning process in SP Smart Hybrid Schooling System is a well-defined process for both teacher and students where every step is designed to be audited and can be upgraded and modified as per the requirement with the help of technology. It is the only system that is mathematically evaluated and gives the most accurate analysis of the process of teaching and learning for both teachers and students.
Results
To sum up, Ujjwal's academic performance is enhanced along with his personality development. Provided that not going to tuition or taking any coaching classes and solely relying on the school and its process-driven system, he is certainly prepared to ace his JEE Mains exams and follow his heart's desire to become an amazing engineer.
To find out how SP Smart School can help you achieve your dream, please contact us today!
 "I admire efforts my school has taken towards me – for no matter what your ability is, the effort is what ignites the ability and turns it into accomplishment. I am proud to be a Smartian".

Ujjwal, Student of SP Smart School