To stand apart, SP Smart School harnesses the power of a profound education system in their students who embody the change they want to see in themselves and one such student named Madhavan Mehra edged towards adopting our innovative hybrid schooling system. Erstwhile, he passed his SSC examination with good grades; however, his former school didn't have the innovative learning process which Madhavan was desperately looking for. Moreover, for a maximum amount of time he rote learn some difficult concepts as his old school failed to clear the doubts which made him furious about the whole teaching system he was into as he aspires to give JEE mains and study in a pristine college to which he decided to be a part of SP Smart School after his 10th grade. Fortunately, Madhavan is ecstatic as the school meets upto his learning requirements.
Story Of Madhavan
On the one hand, Madhavan is a brainy and agile student who aspires to become a civil engineer and to clear his competitive exam –JEE Mains he needs to get trained and get his concepts clear so that he can ace his exam swimmingly. Rote learning is off the radar! On the other hand, his former schooling has inhibited him from innovative learning technology and made him a rote learner without clearing the concepts. But when Madhavan realized that his cousins constantly praising about their schooling system (SP Smart School) he was obligated and attracted to the school and thus decided to further not delay and hamper his studies, he became a part of SP Smart School. As a matter of fact, Madhavan was freed from the rote learning trap and is in a better learning position that he exactly needs to ace his JEE Mains entrance exam.
Challenge Faced
The impediment he faced was he was so accustomed to rote learning that he wished to knock off his learning style and be more thoughtful and insightful towards understanding the concepts that will eventually aid him to prepare well for his entrance exam. To crack JEE Mains with super grades is his desire and for that, he needs support rather than a schooling system that teaches him to express well his ideas and thoughts so that he is more open and receptive to the new learning opportunities to surround him with to achieve his goal. Another key point was he didn't want to waste his parents' money on taking tuition or extra classes. Admittedly, Madhavan was dependent on his schooling.
Solution
Madhavan is a smart kid that knows when to strike the right cord and although he secured 85%, he knew his learning process failed as by merely doing rote learning one cannot achieve success in life and so he decided to be a part of SP Smart School. "Passing 10th board was easy, I was knucklehead to choose rote learning but clearing out JEE Mains is a real game as I aspire to be a famous engineer," Madhavan said.
SP Smart School succored Madhavan to curate a learning space and duress him to unlearn rote learning as it was futile and had no potential positive side. Gradually, with the teachers help and implementation of the SP Smart Hybrid Schooling System, he got better at understanding complex concepts. Significantly, he was at a stage wherein he was liberated from rote learning. Not only did Madhavan got trained for his competitive exam but also his slightest doubts got resolved that made his understanding of complex concepts easy.
The teaching-learning process in SP Smart Hybrid Schooling System is a well-defined process for both teacher and students where every step is designed to be audited and can be upgraded and modified as per the requirement with the help of technology. It is the only system that is mathematically evaluated and gives the most accurate analysis of the process of teaching and learning for both teachers and students.
Results
Madhavan's intellectual performance is heightened with negligible rote learning skills. Notwithstanding not going to tuition or taking any coaching classes and being dependent on the school and its result-oriented system, he is certainly prepared to ace his JEE Mains exams and follow his dream to become a famous engineer.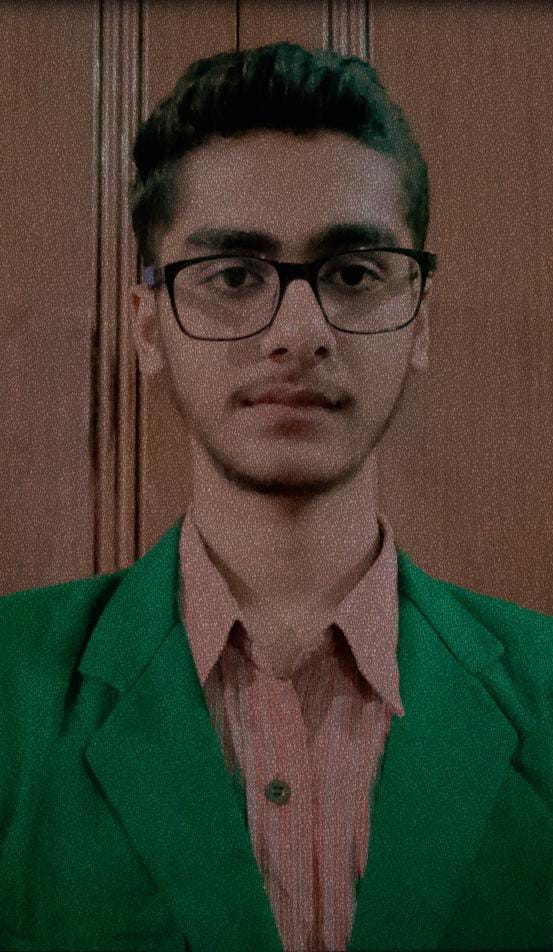 To find out how SP Smart School can help you achieve your desired score in any exam, contact us now!
"SP Smart Hybrid Schooling system is the best implementation and the learning process is better than any other school"

-Madhavan Mehra
This article has been published in following newspapers